2012 Financial Analyst Day
 

---

| | |
| --- | --- |
| | |
| Rory Read, President and Chief Executive Officer | |
| Mark Papermaster, Senior Vice President and Chief Technology Officer | |
| Lisa Su, Senior Vice President and General Manager, Global Business Units | |
| Thomas Seifert, Senior Vice President and Chief Financial Officer | |

---

| | |
| --- | --- |
| | |
| Fabless Foundry Supply Chain | |
| Client Product Overview | |
| Heterogeneous System Architecture - Platform for the future | |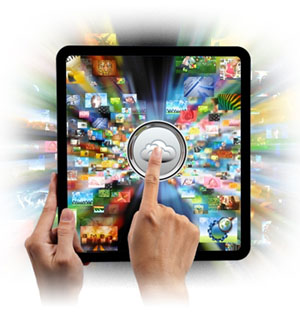 You are about to review presentations that contain time-sensitive information. The information contained therein is only accurate as of the date thereof. Such information is subject to change, and AMD will not necessarily inform you of such changes. The information contained therein may be updated, amended, supplemented or otherwise altered by subsequent presentations, reports and/or filings by AMD.

CAUTIONARY STATEMENT

These presentations contain forward-looking statements, concerning among other things, AMD's: strategic initiatives and growth opportunities; product roadmap, including the features, architecture and performance of new and planned products; industry trends; financial targets for 2012 and beyond; expected APU, CPU and GPU unit market growth; 2011 restructuring plan and operational efficiency initiatives, the timing of these actions, operational savings, and reinvestment plans and improved productivity as a result of the implementation of these actions; key risks and variables related to its 2012 business model; and it's debt reduction strategy; the momentum of its server, client (notebook and desktop), graphics and gaming businesses; relationships with its third-party wafer foundries, manufacturing yields and manufacturing strategy; opportunity in existing and potential new market segments, which are made pursuant to the safe harbor provisions of the Private Securities Litigation Reform Act of 1995. Forward-looking statements are commonly identified by words such as "would," "may," "expects," "believes," "plans," "intends," "projects," and other terms with similar meaning. Investors are cautioned that the forward-looking statements in these presentations are based on current beliefs, assumptions and expectations, speak only as of the date of these presentations and involve risks and uncertainties that could cause actual results to differ materially from current expectations. The material factors that could cause actual results to differ materially from current expectations include, without limitation, the following: the possibility that Intel Corporation's pricing, marketing and rebating programs, product bundling, standard setting, new product introductions or other activities targeting AMD's business will prevent attainment of AMD's current plans; AMD will be unable to develop, launch and ramp new products and technologies in the volumes and mix required by the market; AMD's third-party wafer foundries will be unable to manufacture its products on a timely basis with acceptable quality, at acceptable manufacturing yields and using competitive technologies; AMD's third-party wafer foundries will be unable to transition to advanced manufacturing process technologies in a timely and effective way; AMD will be unable to maintain the level of investment in research and development that is required to remain competitive; global business and economic conditions will not continue to improve or will worsen, resulting in lower than currently expected demand in 2012 and beyond; demand for computers and consumer electronics products and, in turn, demand for AMD's products will be lower than currently expected; customers will stop buying AMD's products or materially reduce their demand for its products; AMD will require additional funding and may not be able to raise funds on favorable terms or at all; there will be unexpected variations in market growth and demand for AMD's products and technologies in light of the product mix that it may have available at any particular time or a decline in demand; and AMD may be unable to obtain sufficient manufacturing capacity or components to meet demand for AMD's products or AMD may under-utilize GLOBALFOUNDRIES' manufacturing facilities.
Because our actual results may differ materially from our plans and expectations today, we encourage you to review in detail the risks and uncertainties in our filings with the Securities and Exchange Commission, including our most recent Annual and Quarterly Reports.